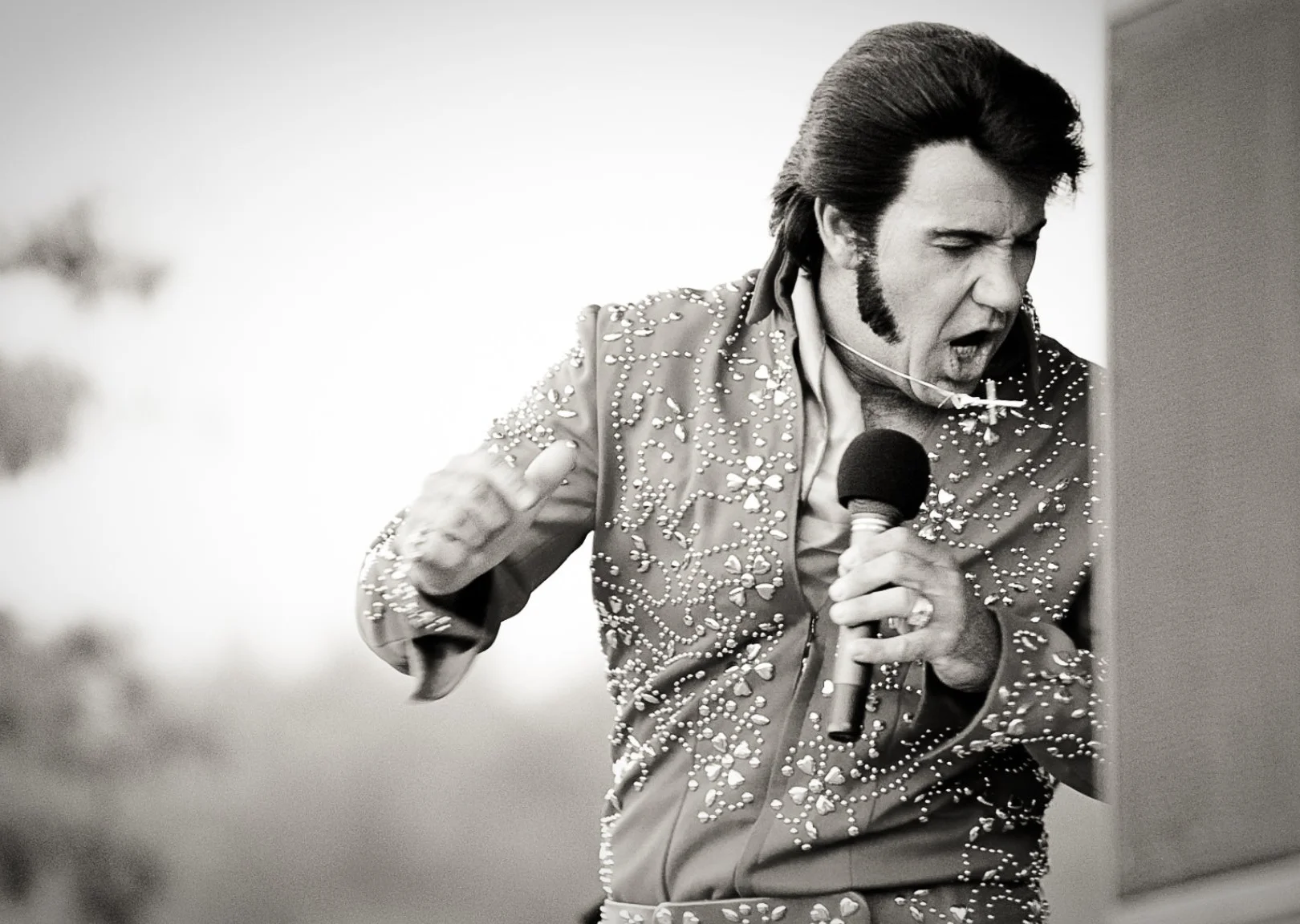 Jesse Garron's Tribute To Elvis
Jesse Garron: The Closest Thing to the King
Tribute Artist Jesse Garron takes audiences on a journey into the concert years when Elvis Presley was the King of Rock and Roll. This is no imitation. Jesse incorporates his own vocals and style to recreate the music, the moves, and the stage show that endeared Elvis to so many and has earned Garron acclaim as The Closest Thing to the King. See the show everyone is talking about.
Table Seating tickets include a cocktail server (credit card required) during the show!
The Milford Theater Bar will be open one hour before the show, serving wine, beer, cocktails and concessions!