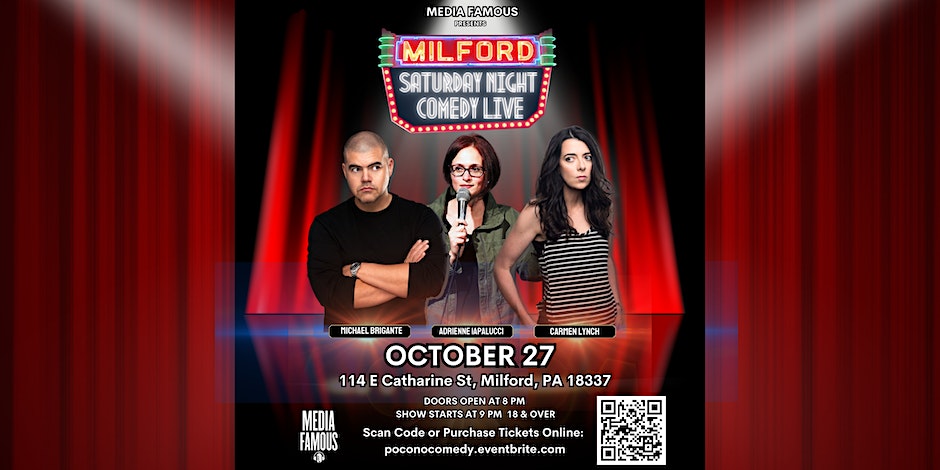 Adrienne iapalucci, Carmen Lynch, Michael Brigante At The Milford Theater
Adrienne Iapalucci, Carmen Lynch, Michael Brigante At The Milford Theater
Join us for a hilarious night of comedy at The Milford Theater! Get ready to laugh until your sides hurt as three incredibly talented comedians take the stage. Adrienne Iapalucci, Carmen Lynch, and Michael Brigante will be bringing their unique styles and witty humor to entertain you.
Date: Fri Oct 27 2023
Time: 8pm
Location: 114 East Catharine Street, Milford, PA 18337
Prepare yourself for an unforgettable evening filled with laughter and good vibes. This is an in-person event, so gather your friends and family to share in the joy of live comedy. Don't miss out on this incredible opportunity to see these talented comedians in action. Mark your calendars and get ready to have a great time!